Governors
School governors support the strategic leaders of Packington Primary School. Governors provide robust challenge to school leaders and hold them to account for pupils' outcomes, but they also provide support to the Head Teacher and school.
An effective Governing Board has the opportunity to support children in their community to develop into confident, self-assured, resilient young people who leave school having experienced a good quality education that prepares them for all aspects of their life ahead.
Volunteering as a governor does take a time commitment - preparing for and attending meetings, additional school visits for monitoring purposes, writing reports, supporting interviewing for new staff, and of course, your own training and continuing professional development.
Meet the Governors - you can find out more about our governors by clicking on the names below: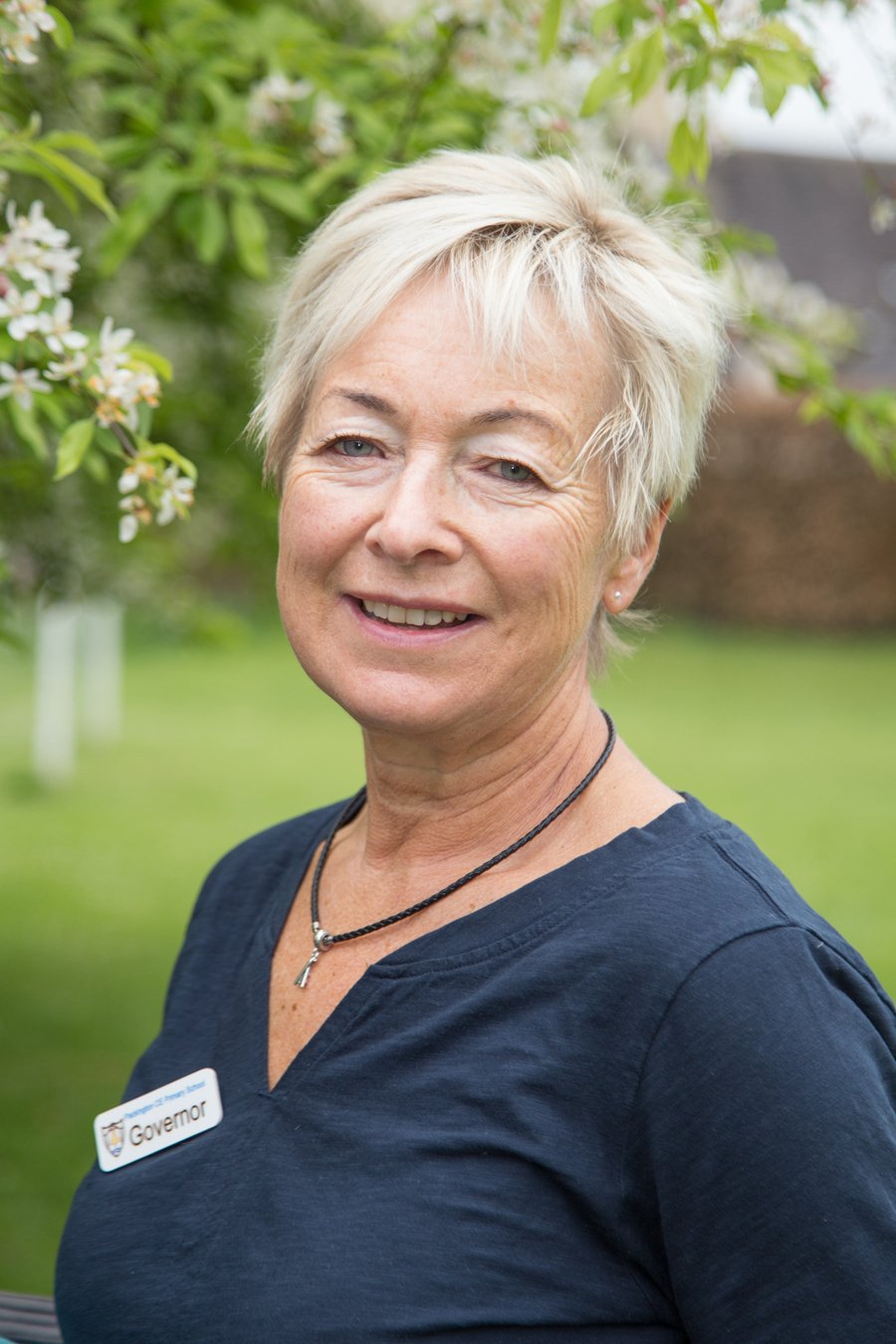 Cathy Carlisle - Co-opted Governor

My name is Cathy Carlisle and I was appointed as a Co-Opted Governor in September 2019 with responsibility for PE. Since then I have also acquired the roles of lead governor on provision for children with SEND and the Chairmanship of the Monitoring and Curriculum Committee. I have lived in Packington for more than 35 years with my husband Nigel who is a retired Chartered Surveyor. We have two grown up children, who had a wonderful time at Packington School, and three gorgeous grandchildren who keep us busy!

As a specialist Secondary PE teacher I took time away from my career while our children were young. Following some voluntary work at Packington I was asked to work on a supply basis with the Reception class, which served as my introduction to a change of career. As a result of this I worked at Willesley primary school, as a Year 5 class teacher with responsibility for PE, for 4 years.

In 2001 I returned to Secondary PE at Rawlins Academy (a large 11 to 18 academy in Quorn). During my 18 years there, prior to my retirement, I was promoted to part of the Senior Leadership Team and Head of Year 7. So now I have retired, but not yet hung up my trainers! I was keen to get involved in the village life and being a governor at Packington will enable me to give a little back to the school.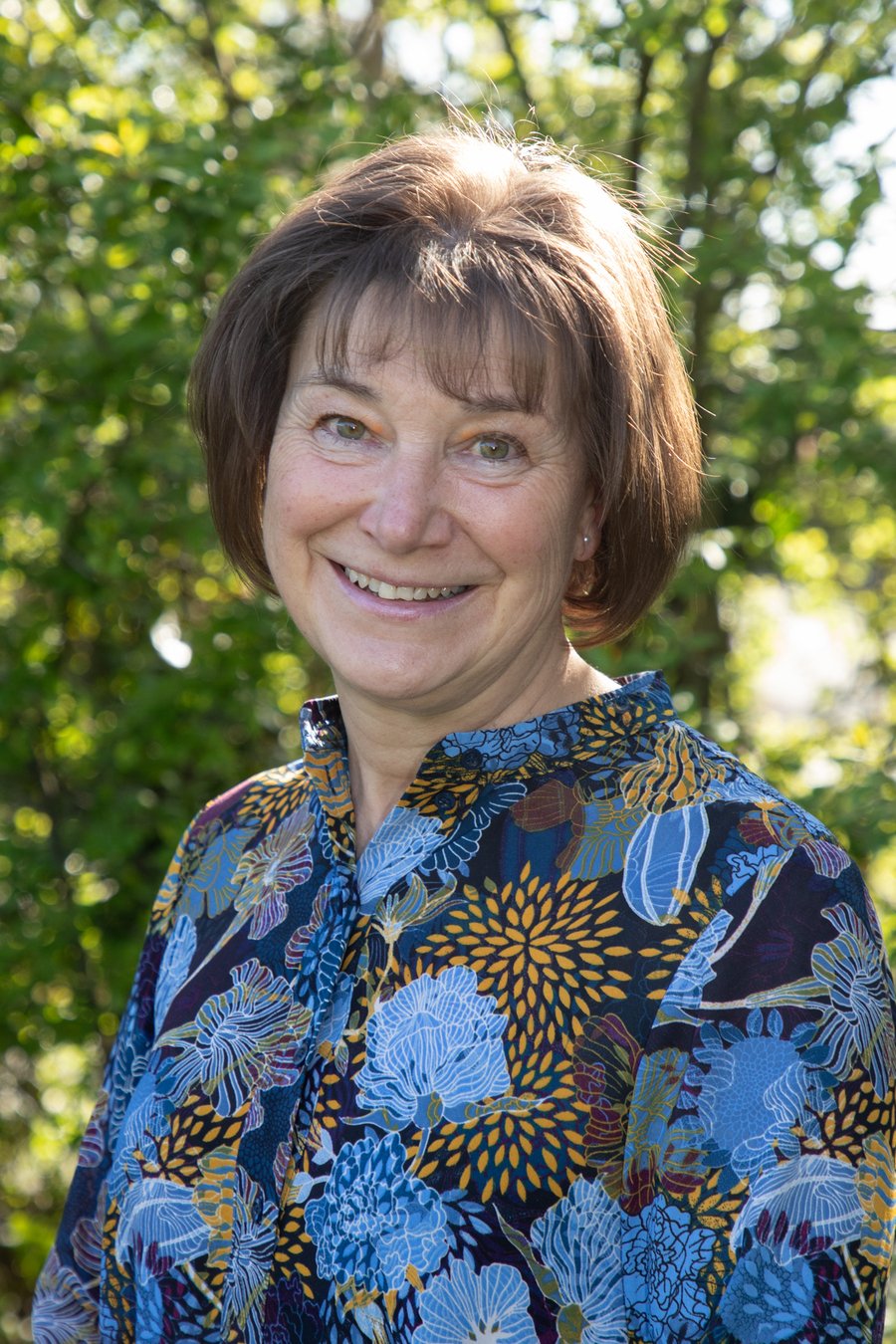 Jackie MacDonald - Co-opted Governor

I am Jackie MacDonald, and I am in my second year of being a Co-opted Governor. My responsibilities include Safeguarding, Maths, and Monitoring and Curriculum.

I am a retired teacher, starting my career in a Leicester secondary school, teaching P.E. and Maths. After having my 3 children, I moved to primary education and had 10 very happy years working here, at Packington school. I taught the year 5/6 class, (who became the Eagles class during my time!), initially for one day a week, but slowly increasing to full time. I moved to All Saints C of E Primary school in Coalville to be deputy headteacher, and taught there for 11 years. I have lived in Packington for 25 years and now help with the Brownies and Horticultural Society.

I am excited to once again be involved with the school, this time as a governor, especially as the school is moving in a slightly different direction, under our new headteacher, whilst still maintaining all the great things it does so well.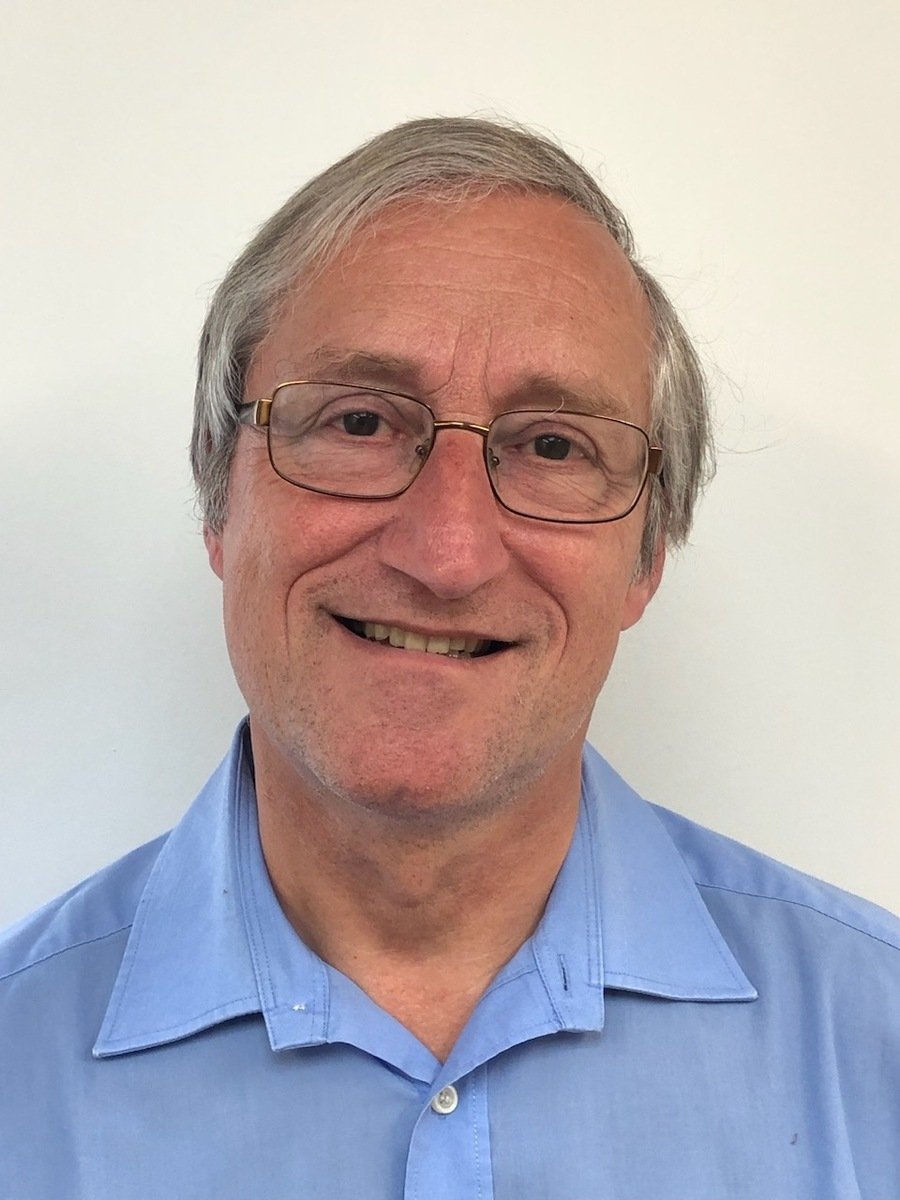 Keith Pound - Foundation Governor

My wife and I retired to Normanton le Heath in early 2021, with our dog. We love the area and are enjoying making new friends. We have four children and seven grandchildren. This gives us regular child-minding opportunities!

In my career, after many years in the world of finance, I changed to my first love, teaching. Although hard work, I found this very rewarding, being able to impart my enjoyment of my subject, mathematics, to a new generation.

I attended my previous church for nearly 30 years. It was a large and very active Anglican church. In the early days, we ran the children's work for the junior school age group. I went on to lead a Home Group for some years and later still was invited onto the leadership team of the church. In my role as a Foundation Governor, I believe that my church life experience and personal faith will be important.

Now I have more time, I should like to give something back to my community and became a governor in May 2023. Supporting a new generation of children in their education and journey of faith seems an ideal pursuit.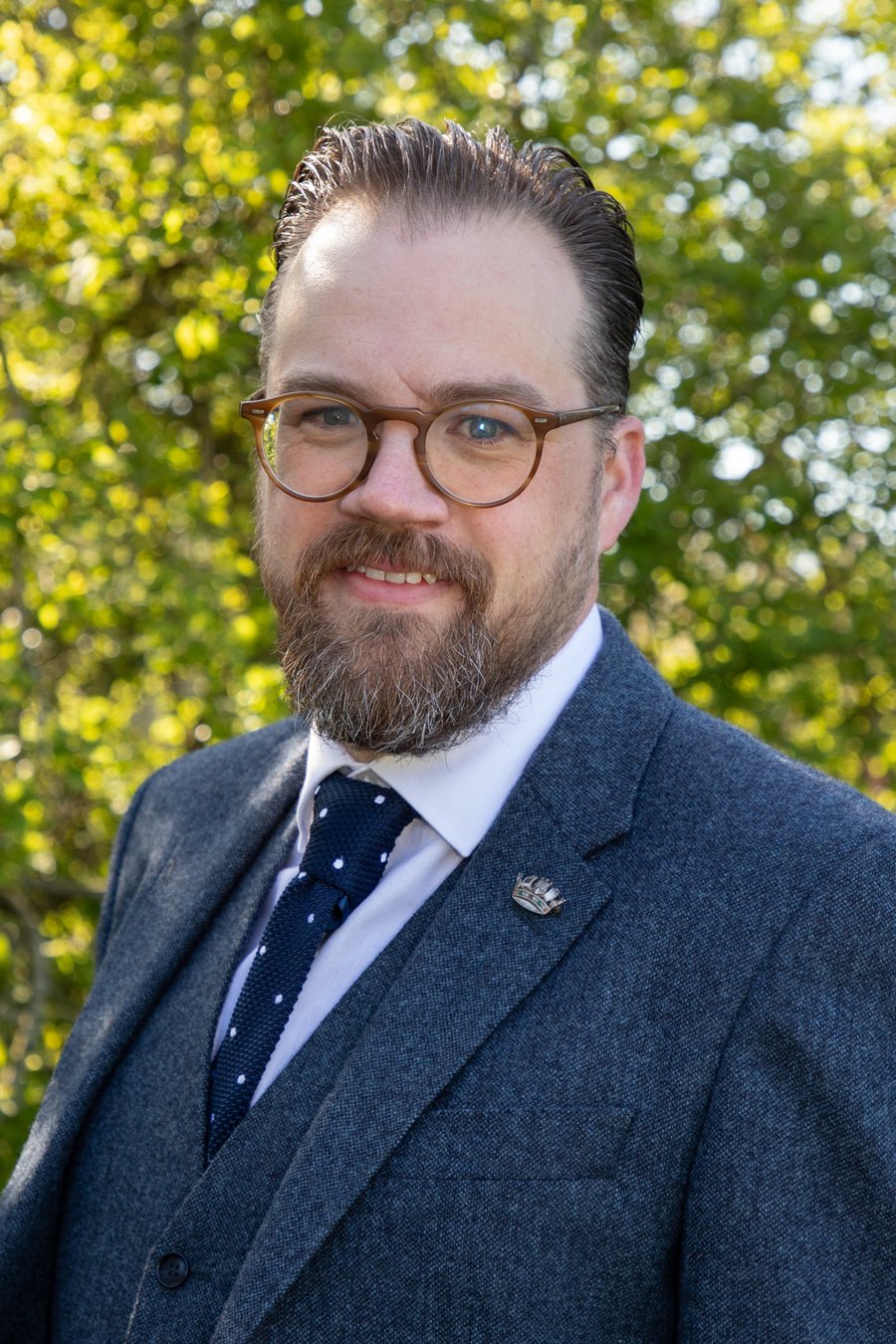 Antony Cash (Chair) - Co-opted Governor

Hello, I am Antony Cash and I was appointed governor in February 2022. I have lived in Packington for just over fours years now with my wife Sophie, a Secondary School Art teacher and our son Arthur.

I have for the past 15 years worked in a variety of communication and design roles throughout the Civil Service. I have been fortunate in my career so far to work on projects such as the London Olympics, GCSE and A Level grade reform and policy around the teaching of children with specific learning difficulties. Whilst working at the Department for Education, I was responsible for the design of the Key Stage 2 SATs test and the development of the new Phonics test.

In 2018 I started working at the College of Policing, leading on the College's digital communications.

For the last eight years I have been Vice-Chair of Governors for a large secondary school in Coventry.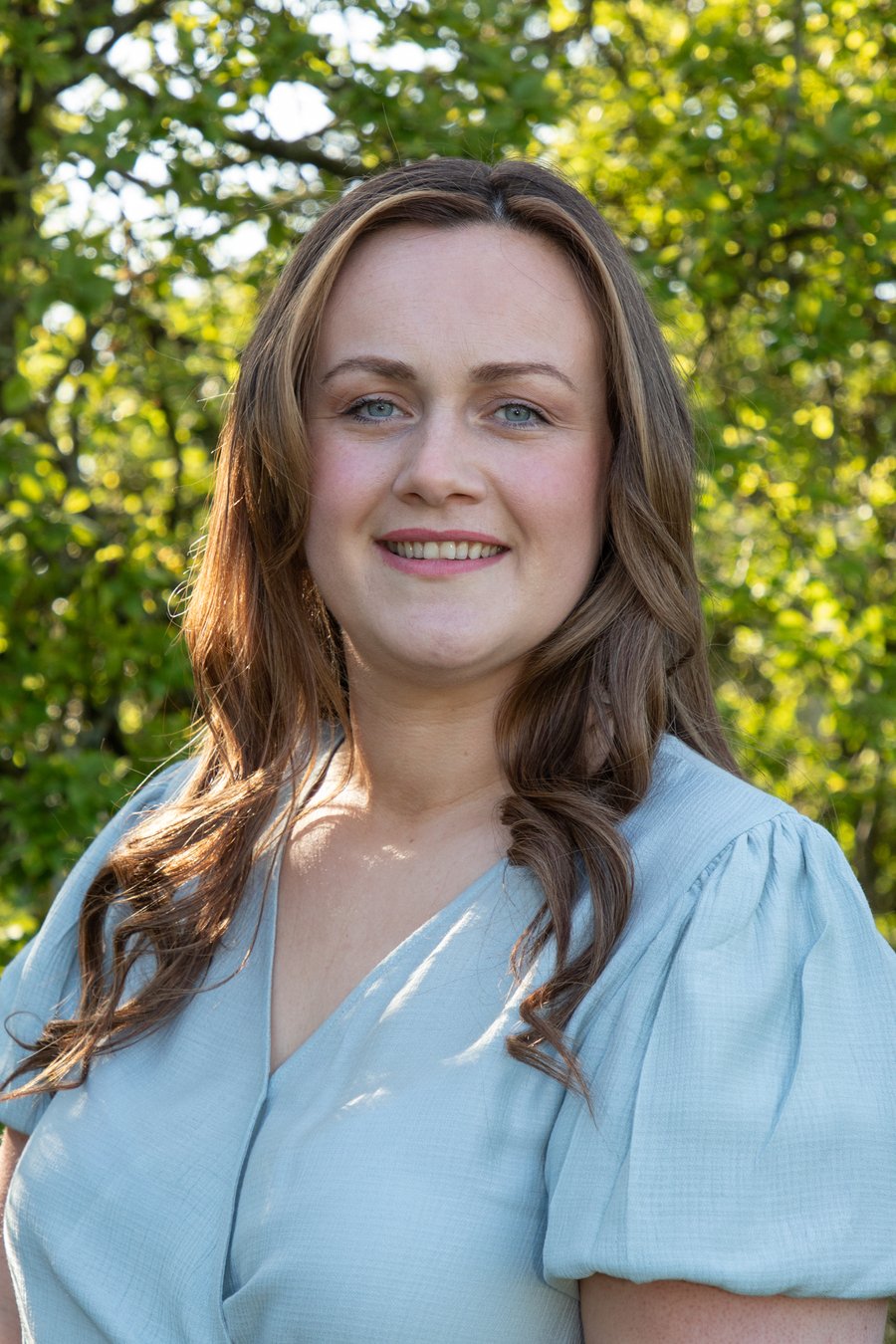 Laura Moore - Staff Governor

Hello, my name is Laura Moore, and I became a Teacher Governor in April 2023.

I have been a teacher at Packington Primary School since August 2021. I started teaching in the Robins class and now I am teaching in Blackbirds (Year 1 & 2) which I am thoroughly enjoying. I am the subject leader for Religious Education at Packington, which alongside our Christian Values has a significant impact on the day-to-day life at our school. Prior to teaching in Packington, I have taught across a couple of schools in Birmingham. This allowed me to develop a deeper understanding of SEN and a keen interest in the education systems across Europe. Specifically, the origins of Forest School and the Reggio Emilio school which influence my teaching approach today. My career initially started in Sales and Marketing, managing distributor accounts for the after sales market in the Motor Industry. I would lead distributor training courses, host events and support with quarterly sales drives. Never were two days the same, which is very similar to teaching. In my role as Teacher Governor, I aim to support Mrs Burton with implementing growth at Packington by encouraging our strong community and parent relationships, creating an inspiring curriculum and by celebrating all that Packington Church of England School has to offer.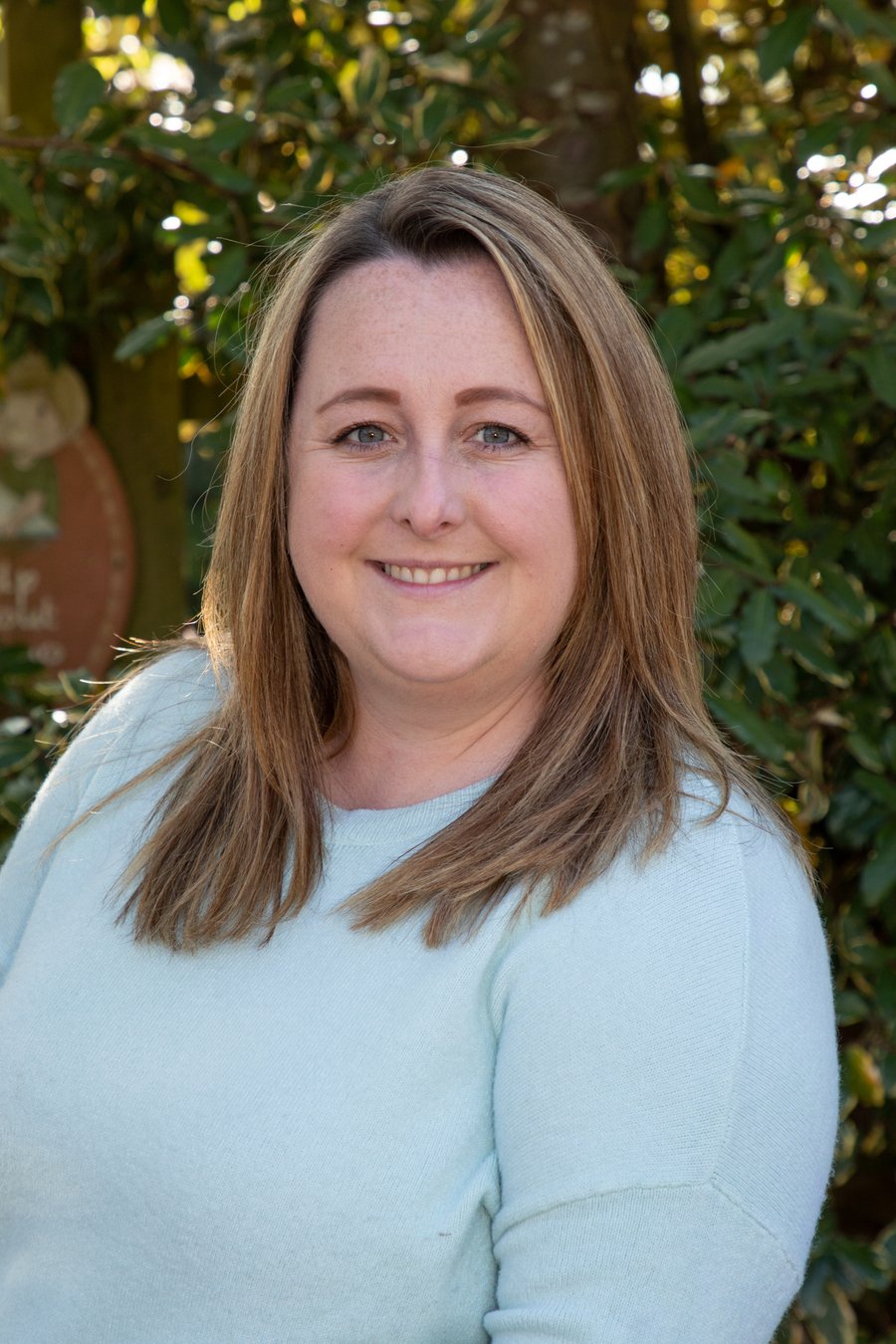 Aimee Saunt - Parent Governor

Hi, I'm Aimee Saunt and have been a Parent Governor since December 2022. My eldest daughter started at Packington in the same year, and I have a younger daughter who will join in 2026! As well as having a daughter at the school, I live in the village with my husband Karl, who also went to Packington as a boy.

I have been lucky enough to work across several sectors. In my early career as part of a University, leading on communications and marketing, to most recently working for global manufacturer - Kellogg's. In my most recent role for Kellogg's I have lead strategy for their food away from home business, with special emphasis on the nutritional benefit for children through snacking and cereal consumption. I'm excited to support the children, school and local community in my new role and share the skills I have developed, to enhance their learning journey.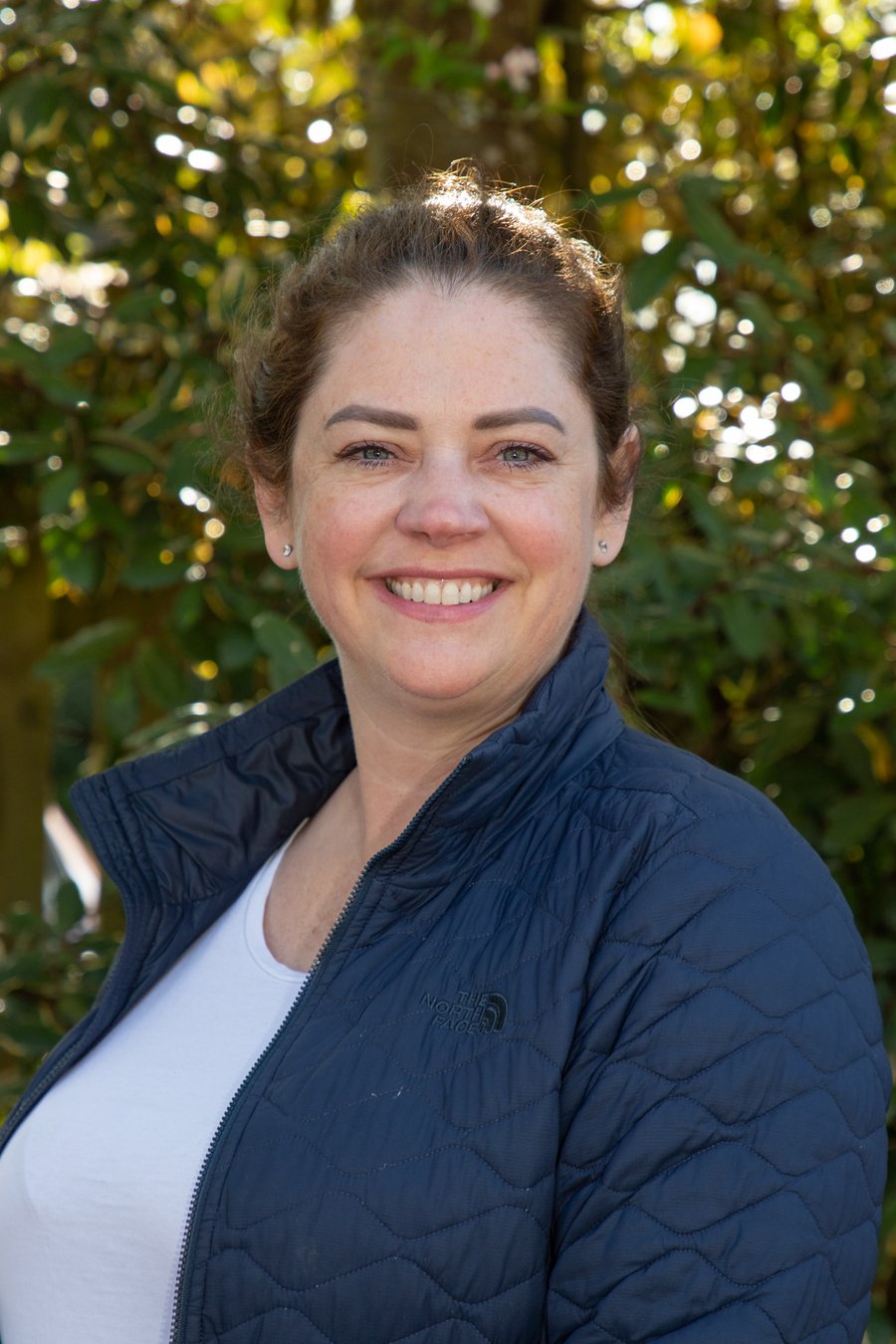 Sally Kitchen - Parent Governor

I'm Sally Kitchen, and I became a parent governor in December 2022.

From Ashby originally, we moved to the village just over 2 years ago. At this point our youngest daughter moved to the school and is currently in year 5. I'm also step mum to a 17-year-old daughter and 21-year-old son.

My work history started in strategic development, where I worked for a global engineering company helping develop and deliver business plans. I had the (more often than not) pleasure of working all over the world, especially China. Finding that the successful delivery of strategies hinged on people, my role developed into spending more and more time doing an HR role. I'm currently working in HR for a car parts company.

A massive fan of lifelong learning (I've been back to university 3 more times since I first graduated), I'm excited to help the children at the beginning of their learning journeys.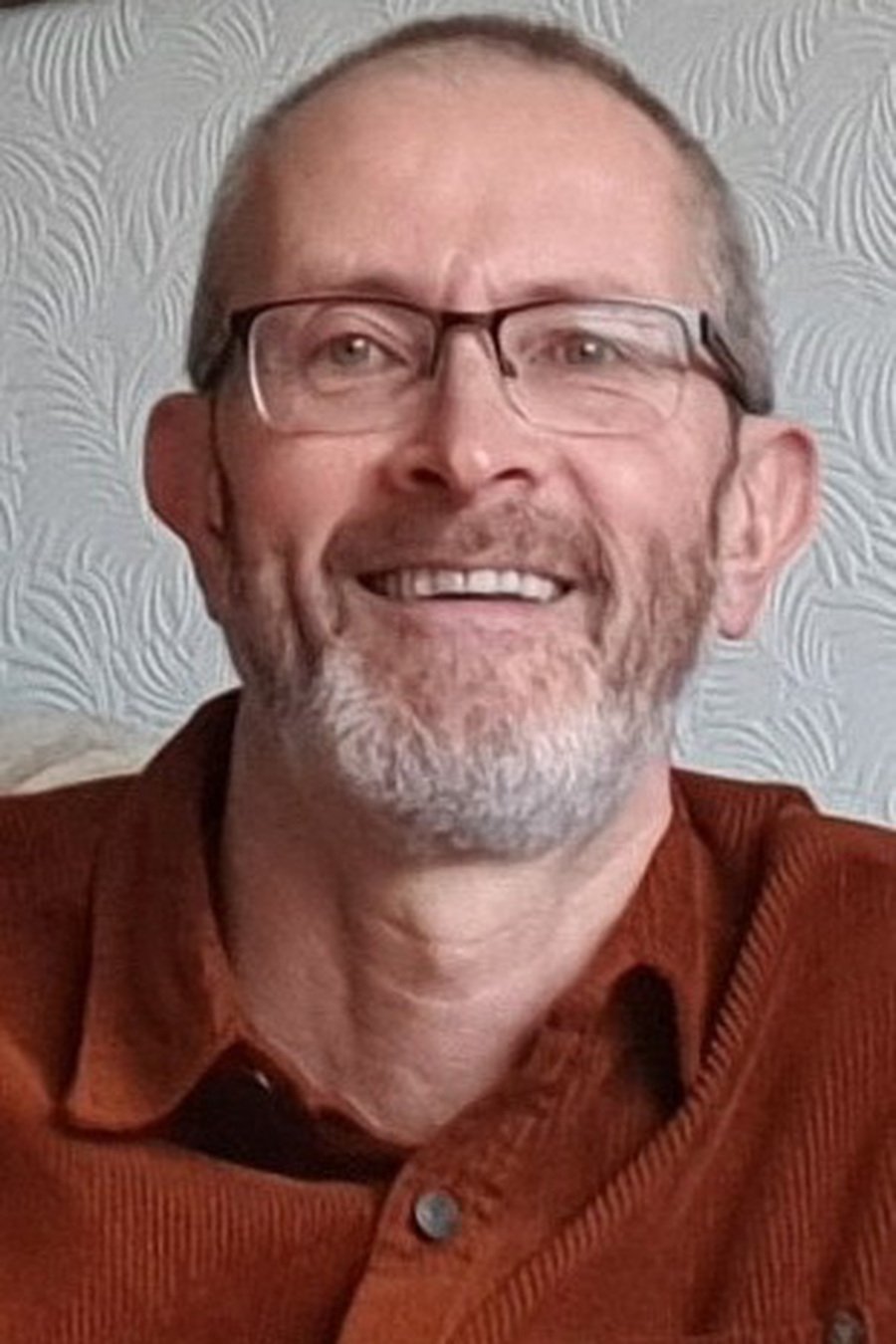 Jonathan Pilbro - LA Governor

I am married to Katherine, who worked in the school for over 15 years. Our two children both attended Packington and, having recently retired from a career in Logistics Management, I am looking forward to being able to help the school fulfil its potential.

I hope that Packington Primary is a happy and nurturing place which challenges everyone to be the best they can be.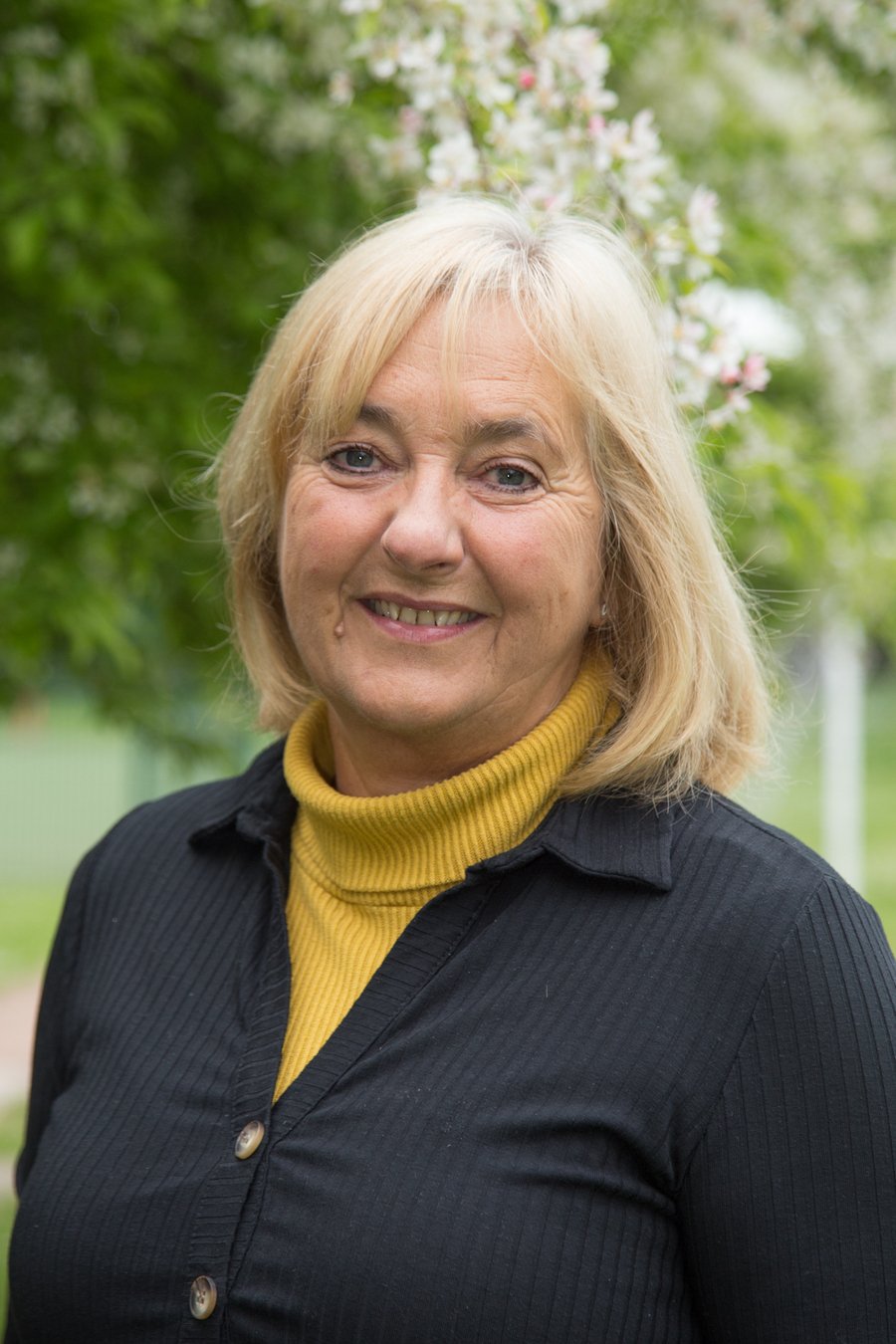 Nia Sutton - Foundation Governor

I am Nia Sutton and I am one of the Foundation Governors, which means that my appointment was approved by the Diocese of Leicester. I am responsible, with others, for ensuring the distinctive Christian ethos of our lovely church school.

I live just up the lane in Normanton le Heath and I am the treasurer for our church, Holy Trinity, which like Holy Rood in Packington is part of the Woodfield Team. I retired in 2018 after an extensive and varied career within Education which included teaching but also supporting others to deliver high quality learning and teaching.

I can now enjoy time with my adorable grandchildren, getting out into the countryside, playing the piano, singing with a choir and contributing to the life of our local community. I am delighted to be working with our Headteacher and Governing Body to achieve our shared ambitions for the school, its wonderful pupils, parents and our wider community.
Governor category
Appointed by
Name
Term of Office
Responsibilities
Foundation Governor (1) acting in place of ex-officio
Diocese
Vacant
Foundation Governor (2)
Diocese
Nia Sutton
24/02/2021 - 23/02/2025
Subject Responsibilities:-
Computing/Music & Drama/Science
Committees:
Monitoring & Curriculum SC
SIAMS Working Party SC
Performance Management SC
Complaints/Grievance & Pupil
Discipline/Exclusions/Staff discipline/Dismissal SC
Foundation Governor (3)
Diocese
Keith Pound
10/05/2023 - 09/05/2027
Committees/responsibilities not yet allocated
Parent Governor (1)
Parents
Natasha Tice
03/11/2021 - 02/11/2025
Subject Responsibilities:-
English/Modern Foreign Languages
Mental Health and Well-being
Committees:
Strategic WP SC
Monitoring & Curriculum WP SC
Parent Governor (2)
Parents
Sally Kitchen
06/10/2022 – 05/10/2026
Committees/responsibilities not yet allocated
Parent Governor (3)
Parents
Aimee Saunt
07/11/2022 – 06/11/2026
Committees/responsibilities not yet allocated
LA Governor
Board of Governors
(nominated by Leicestershire C.C.)
Jonathan Pilbro
14/09/2023 - 13/09/2027
Committees/responsibilities not yet allocated
Staff Governor (1)
Staff
Laura Moore
20/03/2023 - 19/03/2027
Committees/responsibilities not yet allocated
Headteacher (1)
Board of Governors
Ruth Burton
23/08/2021 -
Committees:
Strategic WP
SIAMS WP
Finance & Resources SC
Performance Management SC
Pay & Appraisal
Co-opted Governor (1)
Board of Governors
Cathy Carlisle
23/09/2023 - 22/09/2027
Subject Responsibilities:
PE/Visits/Extra Curricular activities
SEN
Committees:
Pay & Appraisal/Employee Grievance Appeals
Committee and Staff appeals committee
Co-opted Governor (2)
Board of Governors
Anthony Cash
20/03/2023 – 19/03/2027
Committees/responsibilities not yet allocated
Co-opted Governor (3)
Board of Governors
Jackie MacDonald
20/09/2021 - 19/09/2025
Subject responsibilities:
Early years foundation stage
Behaviour/anti-bullying: child protection/safeguarding (includes prevent/LAC)
Committees:
Strategic WP
Monitoring & Curriculum committee
Pay & Appraisal/Employee grievance appeals committee and staff appeals
Performance Management
Associate Member
Board of Governors
Mark Caron
12/11/2022 - 11/11/2026
Committees/responsibilities not allocated (non-voting member)
Associate Member
Board of Governors
Natalie Marriott
01/09/2020 – 31/08/2024
Finance committee (non voting member)
All governors have equal voting rights.
No governor has any business or financial interest that means they could benefit personally from the decisions that they make at the school.
One governor, Antony Cash, has a governance role in another school. He is Vice-Chair of Governors at Coundon Court School in Coventry.