RE Themed Weeks
At Packington RE is taught in themed weeks in line with our philosophy to deliver a memorable and creative curriculum. Themes are taken from the new Leicestershire Agreed Syllabus, Understanding Christianity and Festival Matters.
Our RE curriculum does not seek to convert or urge a particular religion or belief on pupils. The principal aim of RE is to engage pupils in exploring big questions about life, to find out what people believe and what difference this makes to how they live, so that pupils can make sense of religion and reflect on their own ideas and ways of living.
We use a cross curricular approach during our RE themed weeks and make links with other subjects such as literacy, art and maths to explore big questions and encourage deeper thinking. During our weeks we will learn about Anglican traditions and different times of the church calendar, for example Christmas, Easter, Epiphany, Pentecost, Baptism, and the Eucharist. We also explore 'tricky' concepts such as 'What do Christians believe God is like?', 'What do Christians learn from the Creation Story?', 'What is the Trinity?' and 'What did Jesus do to save human beings?'.
Learning about the Eucharist as part of a themed week on Salvation
Rev' Lesley and Mrs Mugglestone came to help the Eagles explore the meaning of the Last Supper.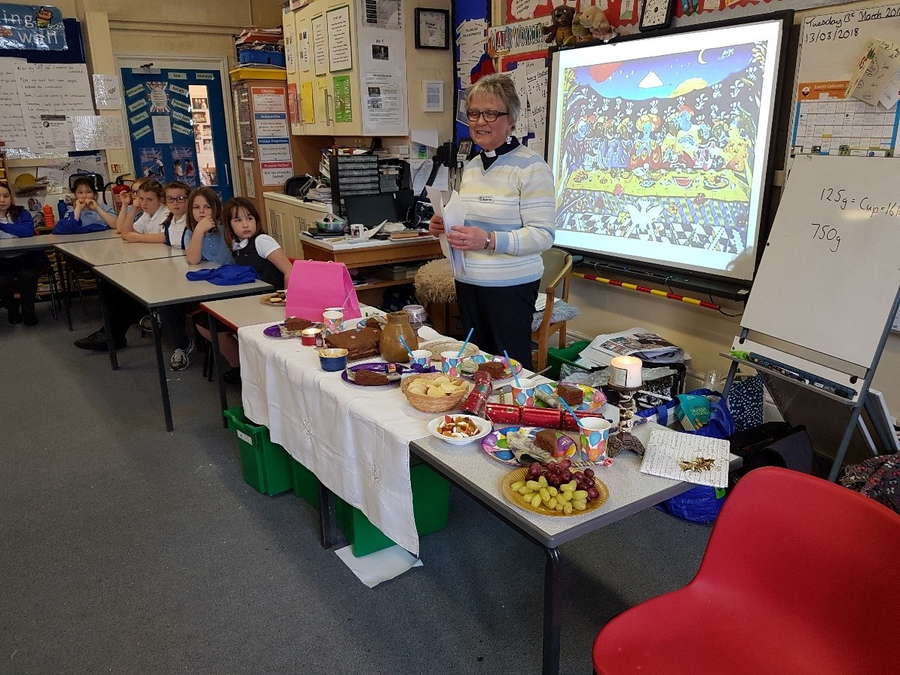 During the day the pupils looked at art work, considered items on the 'feast table' and made their own bread. At the end of the day they thought about the meaning of the 'body and blood of Christ' during Eucharist by sharing their bread and drinking Ribena or Shloer. This helped them understand the sacrifice that Jesus made.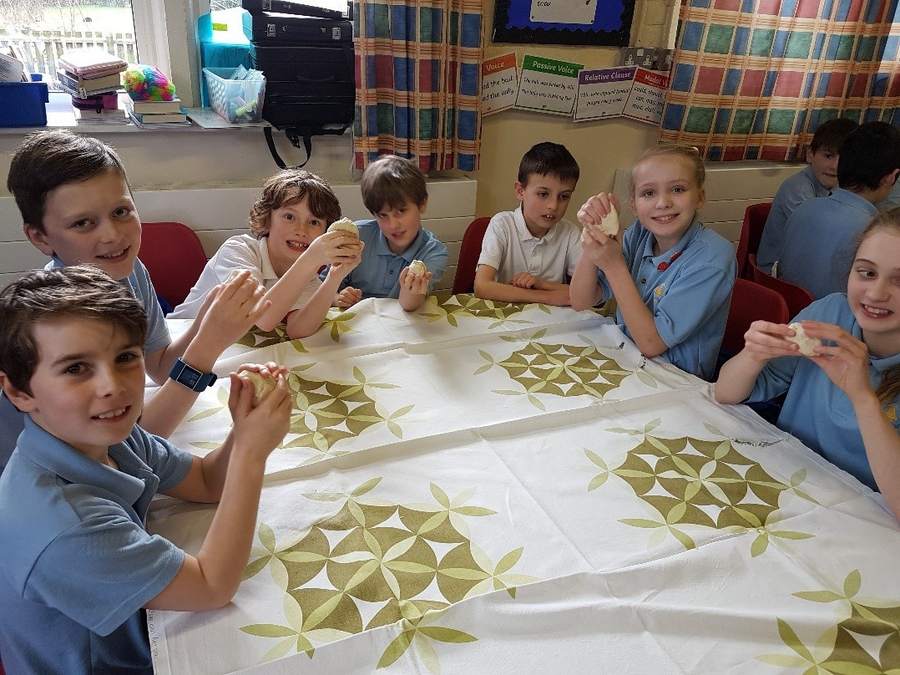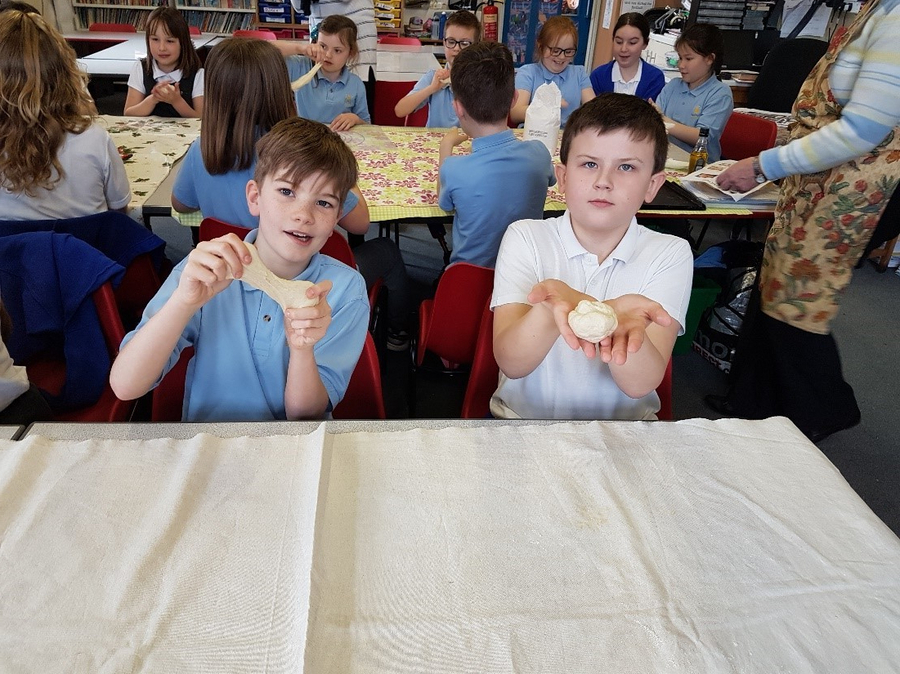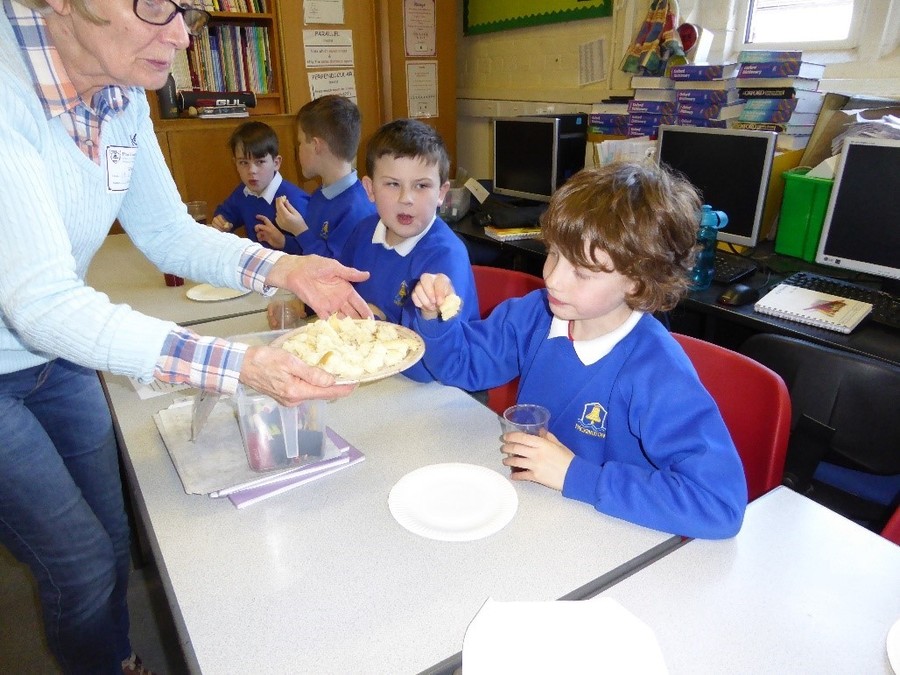 We used our art skills to re-tell the Creation Story from Genesis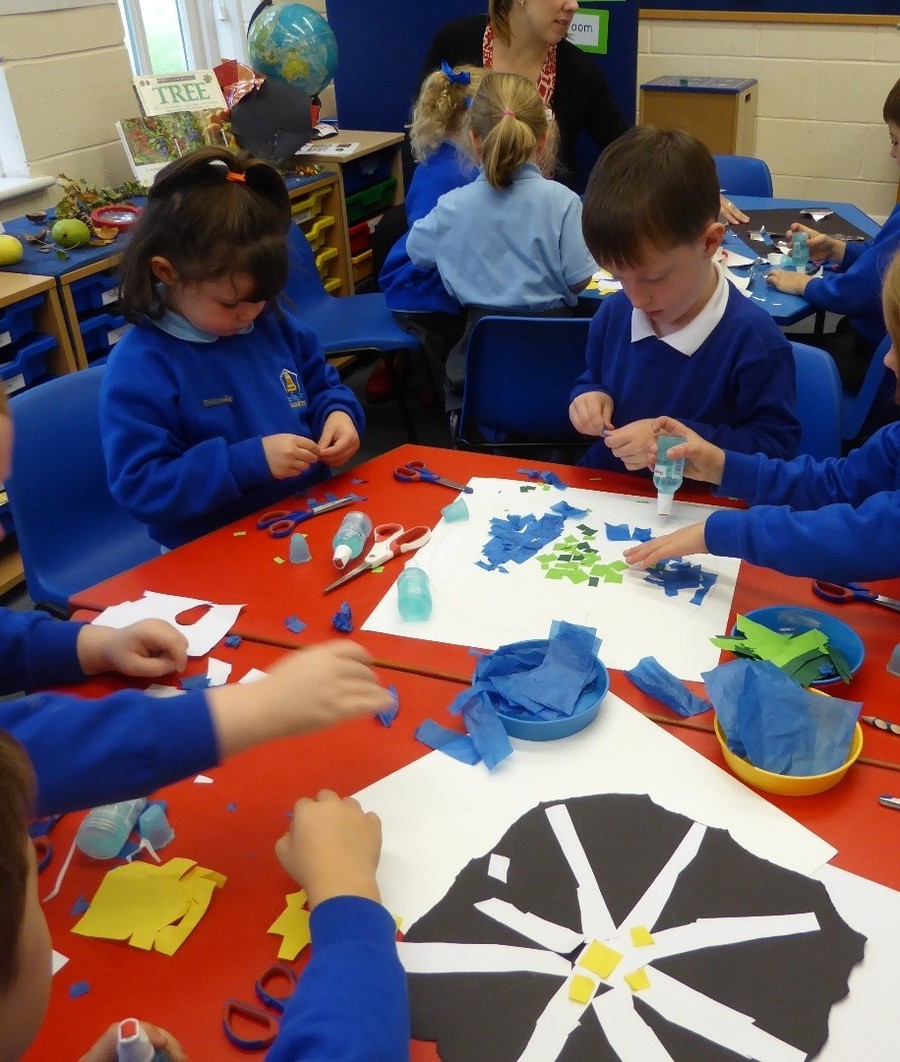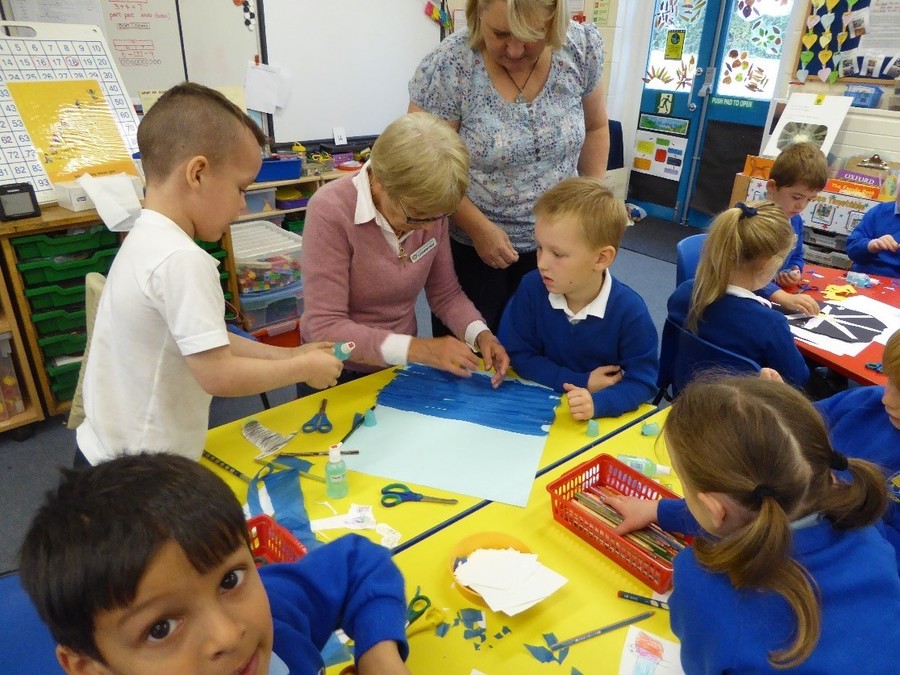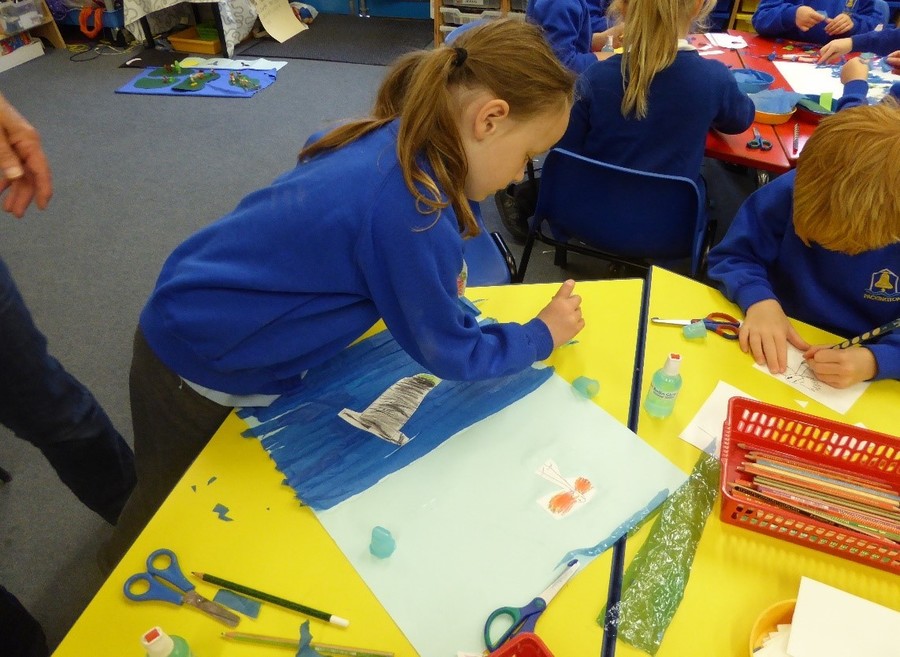 Pupils visited church to participate in a God of Light Experience and thought about the Holy Spirit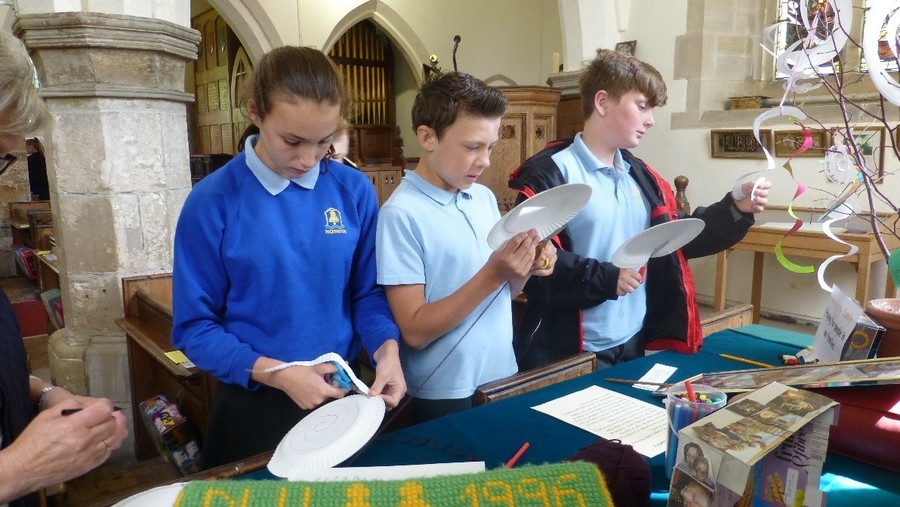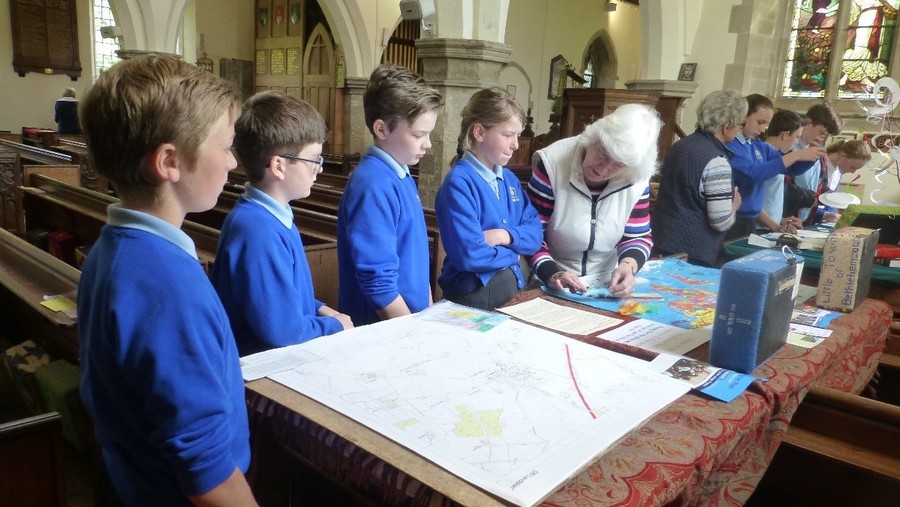 Rev'Vivien came into school to help us learn about Pentecost