A message from the LA to all schools and parents " As infection rates continue to rise across the county, the Director of Public Health and the Director of Children and Family Services request that face coverings are worn by parents and carers at school pick up and drop off in Leicestershire."
Please help keep everybody safe at Packington and wear a mask for pick up and drop off and remember only one adult to enter the school grounds - Thank you.
A Time for Everything: Our Wonderful World Gallery
Please read the following from one of our Year 5 pupils.
Here is our V.E. Day Gallery
Resources for children can be found in our Home Learning Zone.
' 'I have come that they may have life and have it to the full' John 10:10
'Pupils are encouraged to be aspirational through the school's curriculum and the variety of enrichment activities provided.'
'Leaders are ambitious and determined for all pupils to achieve to the best of their potential.'
'There is beauty to this school that you don't get in any other school. You have a beautiful interaction between parents and pupils. It is a privilege to come here.
What can be more beautiful than planting a plant with your own child and watching it grow'
A quote from a parent at our 'Plant and Prayer' morning in school.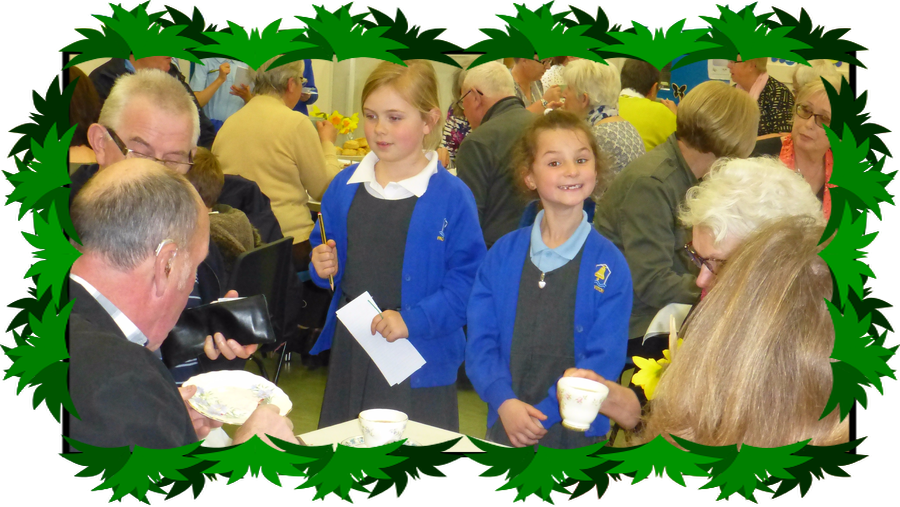 WELCOME
A warm family atmosphere, mutual respect and our Christian Vision and Values have combined to create at Packington, a very special place in which young people can learn and grow.
Welcome to Packington Church of England Primary School, our beautiful small school with a nurturing, caring family ethos set in the heart of the village of Packington.
Every child here is valued as an individual, and there is a strong Christian ethos of caring, support and acceptance, recognising and celebrating each child as unique and special. Every child has the opportunity here to take part and succeed in a wide range of activities. As well as receiving a great education, we strive to ensure that our children will have many memorable experiences to look back upon from their primary school years. Our overriding aim is to enable both pupils and adults at the school to flourish in all areas of life – academically, socially, emotionally and spiritually so that they can live well together with dignity and respect.
We are a small school, but we have a BIG HEART. This is a friendly, fully inclusive and welcoming school community that values everyone within it. Everybody is welcome! Being part of the community and working together are a valued part of school life, with the school working in partnership with parents, community groups, educational networks, the church and beyond. This helps us support one another as well as develop well rounded children and citizens who are able to care for and serve the needs of our community and our wider world.
At Packington, Learning is a partnership and pupils are taught to develop positive 'Learning Characteristics' and recognise their own next steps in learning. We have kept the best of village school traditions, with events such as our May Fayre and our Easter Bonnet Parade but we also embrace the future, with exciting projects to enhance pupils' learning. We make full use of our fantastic school grounds and rural location, including 'Forest School' activities on site. Our pupils have many innovative opportunities to develop their leadership skills from leading community events to becoming expert teachers at our Grandparents Afternoon Tea, and, as a result they grow in confidence.
Our school is in an idyllic setting, right next to Holy Rood Church, and provides a safe and secure environment for your children to learn. The results of our last parent questionnaire indicates that 100% of parents completing the survey would recommend the school to others. So, do please come and look round our school. This is a school that really cares about each child, working in partnership with parents to ensure that they achieve in every way. Our academic results are extremely good and our pupils make very good progress here. Even more important though, is our commitment to care for your child and to help him or her grow up into a happy and confident young person, able to respond to the challenges of tomorrow.
We have a superb staff team in place, and wonderful children. We look forward to meeting you.
Mrs Carol Price, Headteacher
Mrs Lesley Birtwistle, Chair of Governors
Please see our 'Prospectus' link for further information on our school.
Click on the photographs to see the 'Things we do Together' at Packington.
Look what we do at Packington!